Bjarkoya Bridge / Norway/Poland
The requirement for this project was to find a suitable durable material to be used as permanent formwork on new steel bridge sections being assembled in Poland.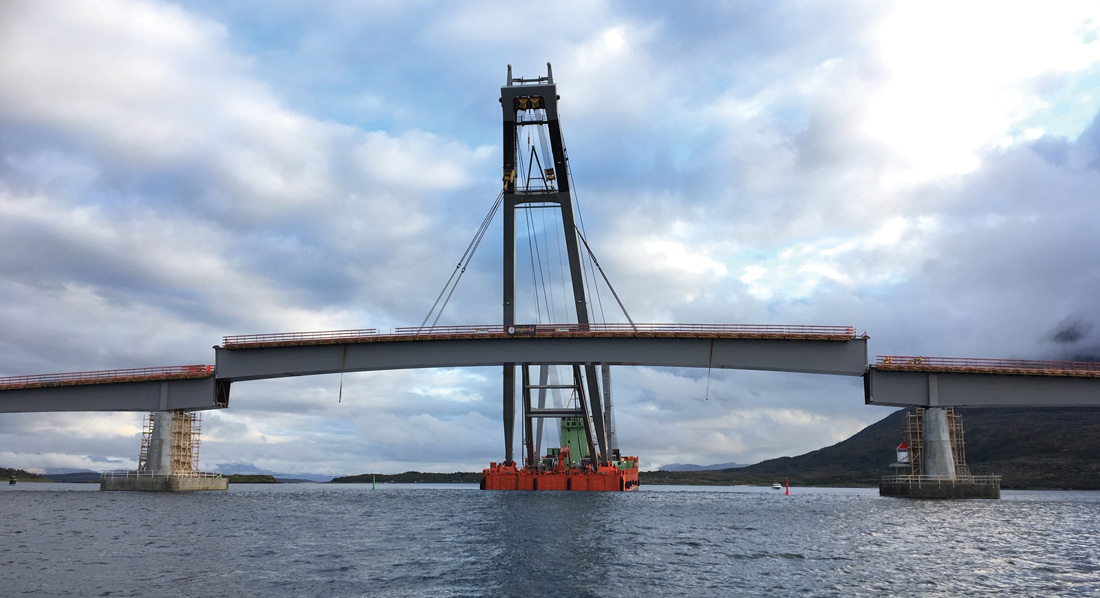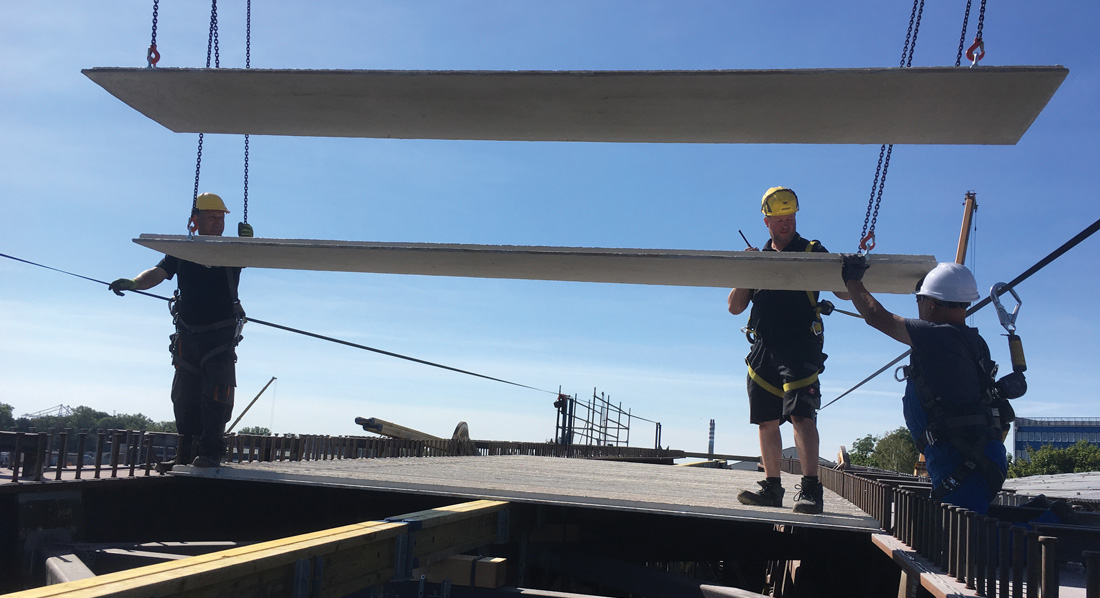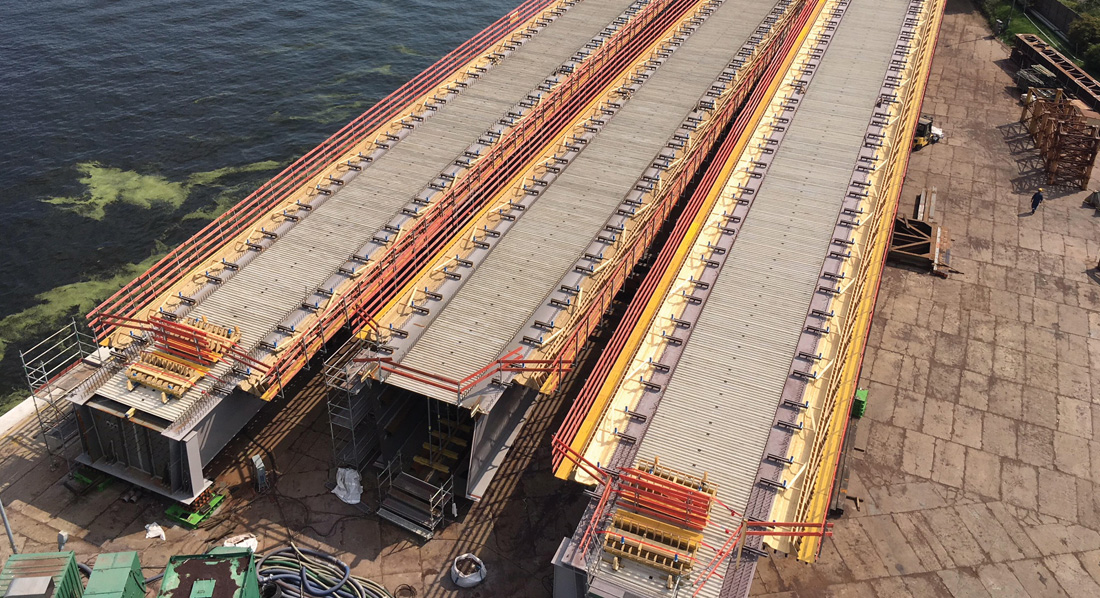 EMJ were contracted to provide Permadec panels of different lengths to accommodate the variation in shape of the bridge deck at different intervals. This involved the design and manufacture of 310 different 3B.6 panels (4.22m and 2.82m lengths). We also provided 95 skewed panels with different panel lengths and a total area of 251.6m2.
The total m2 required for the project was 1200m2 of formwork. These were shipped from our factory in the UK in 3 separate orders to arrive on site when installation could take place. Space and storage were restrictive so the deliveries were staggered to meet the client and contractors requirements. The bridge consisted of 3 separate sections which were approx. 100m in length each. After preloading of our formwork they were then shipped to their final destination in Norway by barge for final placement and completion.
Key facts:
1200m2 of Permadec
Installation over 3 days with 4 men
Panel lengths for 4.2m and 2.8m across the structure
Pre-assembled in Poland before shipment by barge to their final installation point in Norway
Coordination of design and shipment (3 loads overland) to Poland with Implenia/Doka construction team
Location: Poland
Employer: Statens Vegvesen
Consultant: Ramboll AS Norge
Contractor: Implenia/Doka
Stage: Completed
Standard
Haunched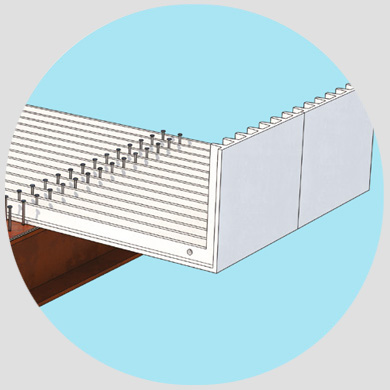 Cantilever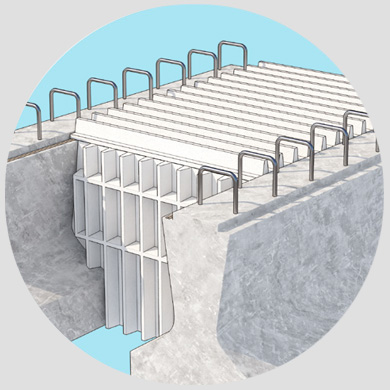 Complete Solution
For more information please contact one of our sales advisors on 01723 512224, email at sales@emjplastics.com or fill our this form.