Bridge Hostivar/Prague, Czech Republic
Using EMJ Permadec system reduced the safety risk factors to almost zero while working over one of the busiest live Prague's industrial streets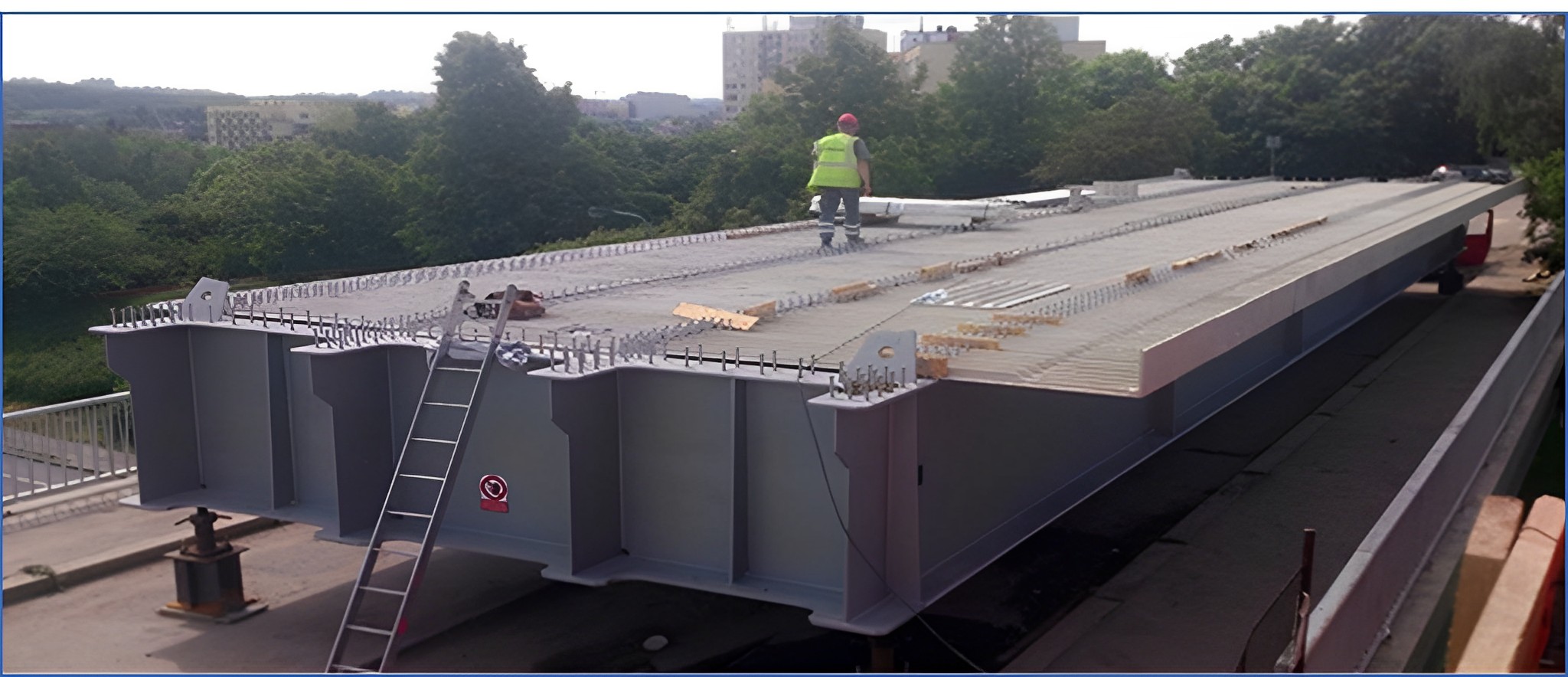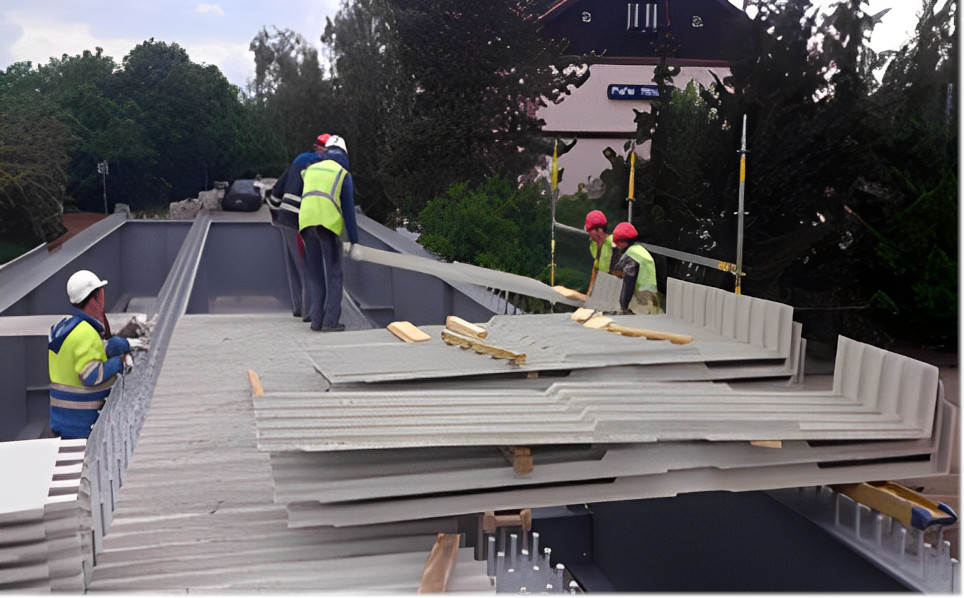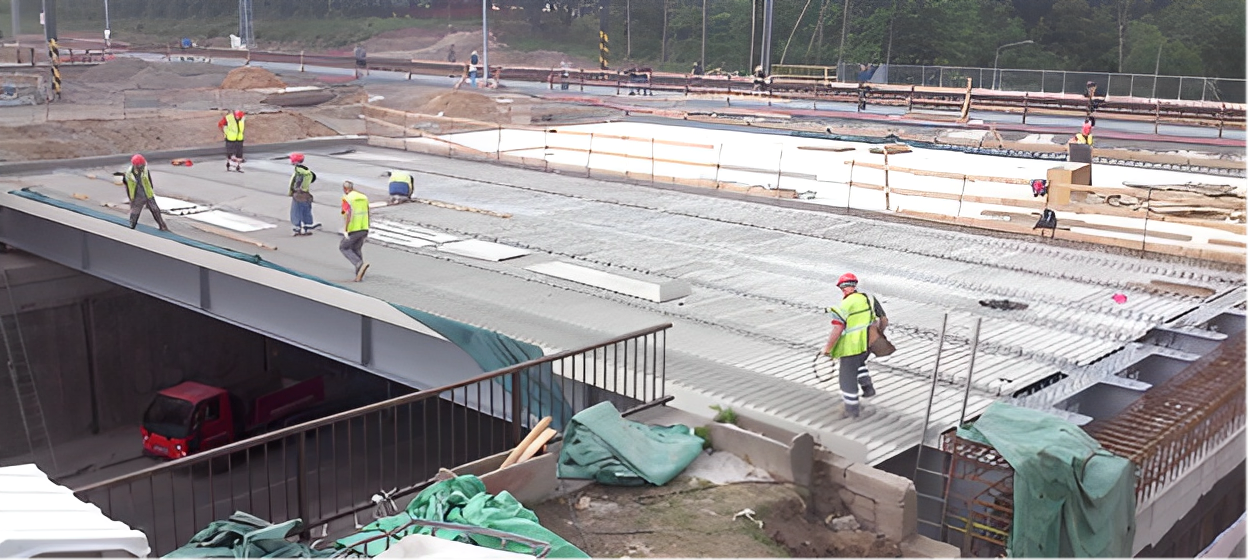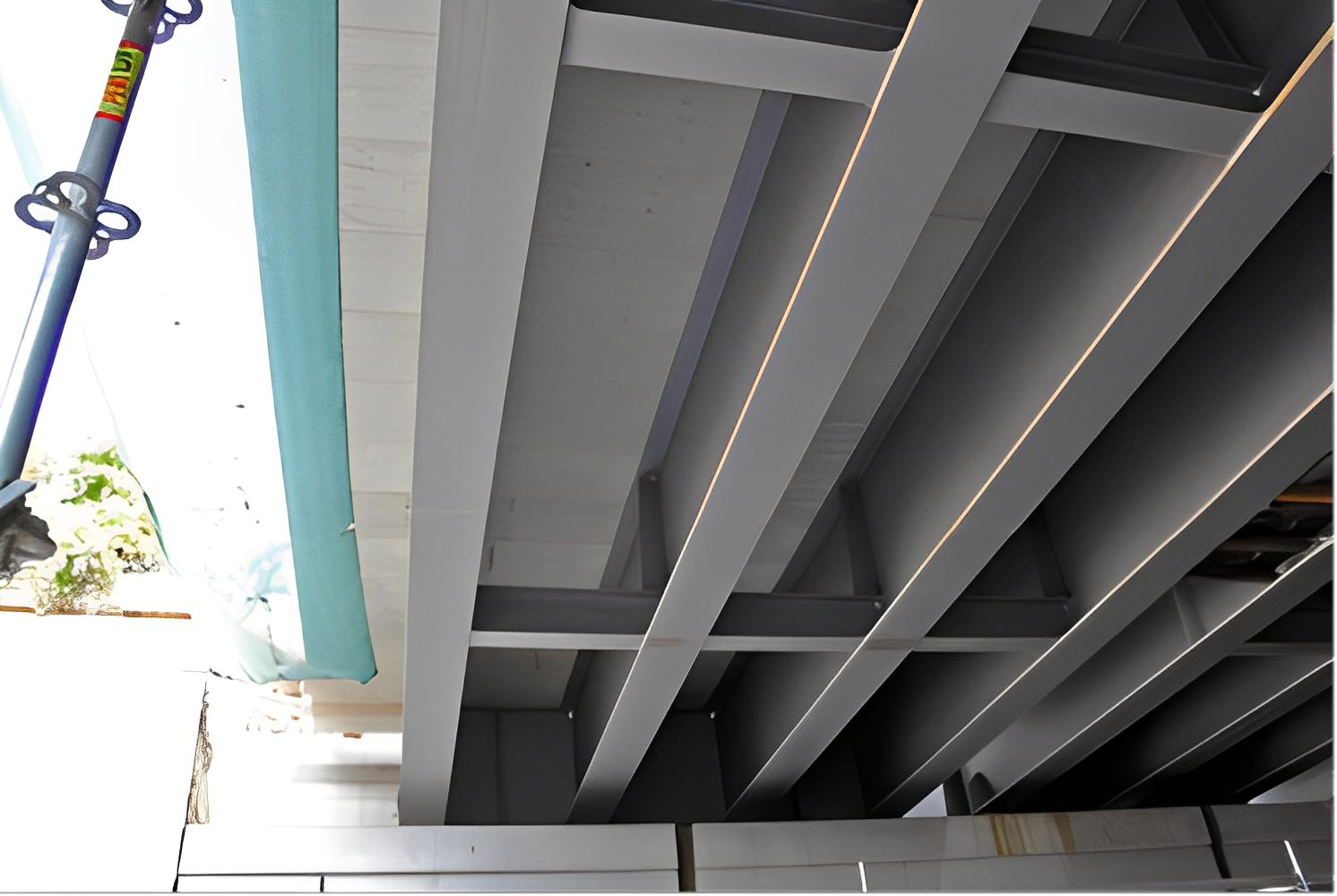 The new steel-concrete composite bridge was a major structure on this project with a deadly short programmed for construction. Thanks to the light permanent shuttering EMJ Permadec it was possible to install the panels onto the steel structure while still on the ground and then lift the whole segment in one simple lift with a mobile crane into the final position on the bridge bearings.
The EMJ Permadec panels were also designed such way to carry for the cantilevers up to 1,3m length.
Key facts:
Design and Supply of 325 sqm of EMJ Permadec permanent shuttering and precast edge beams
Project:
Rail refurbishment Prague Hostivar - Prague
Employer: Czech Rails
Consultant: IKP Consulting Engineers
Contractor: Metrostav
Stage: Completed
Standard
Haunched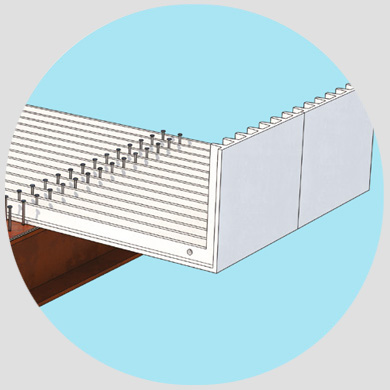 Cantilever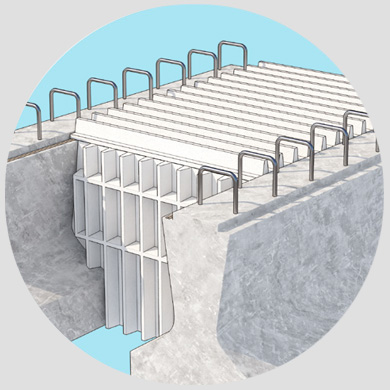 Complete Solution
For more information please contact one of our sales advisors on 01723 512224, email at sales@emjplastics.com or fill our this form.