Bridge Tabor / Czech Republic
The bridge is on a single rail line in the Tabor city centre.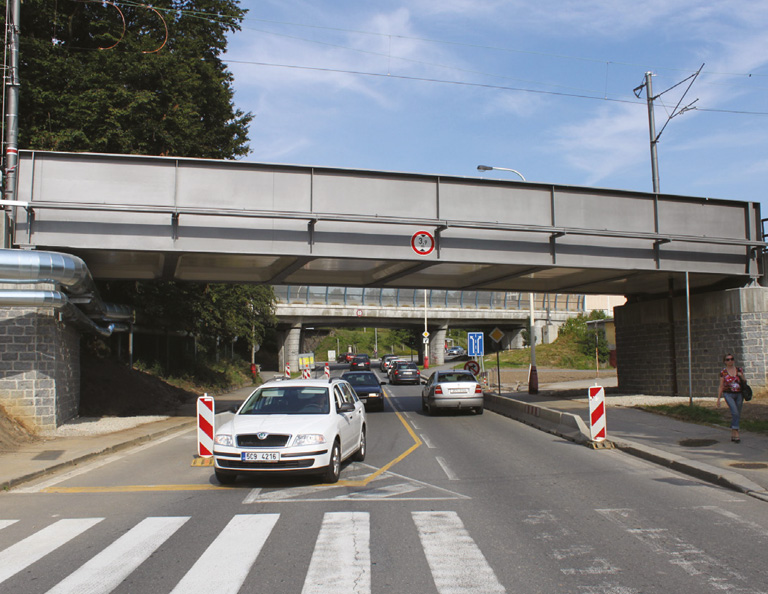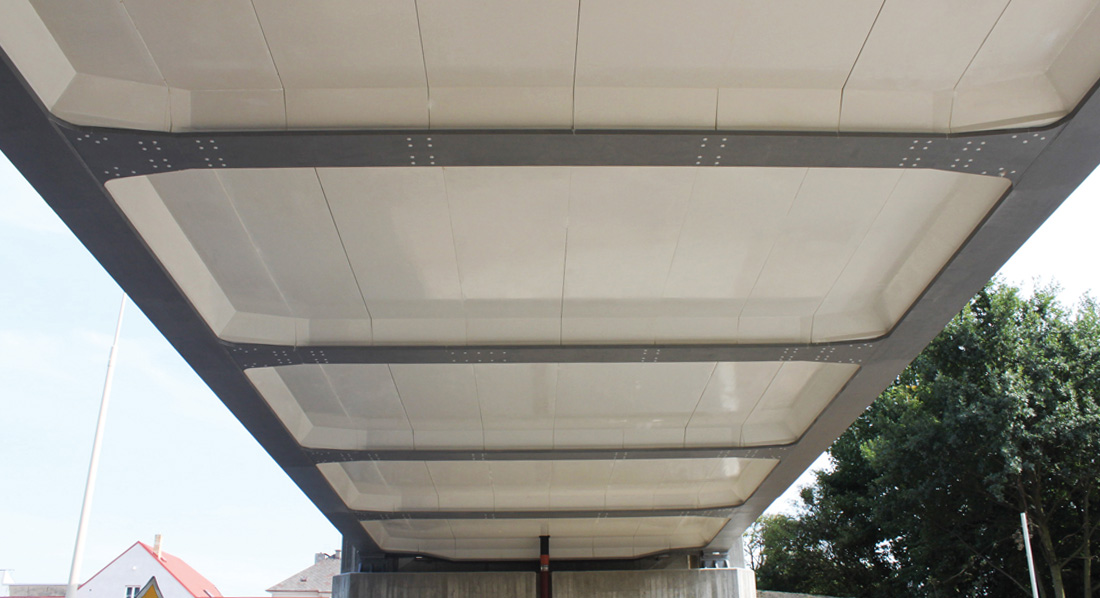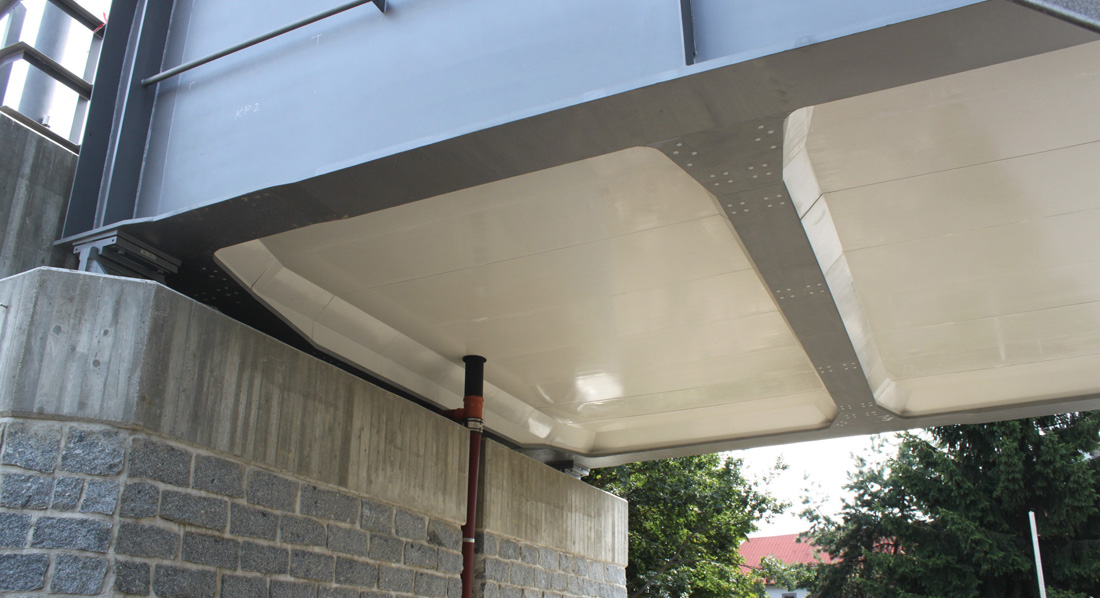 The original plan was to use traditional shuttering, which would mean – placing the new steel structure on jacks approx. 1m above the final level, make timber shuttering, fix the RC steel, pour the deck, than after required curing time remove the temp timber shuttering and finally drop the whole bridge on the jack down by 1m to final level. All the above mentioned over a busy live road with extremely high health and safety risks.
With EMJ permanent shuttering all the shuttering was done in one day while the new bridge was still on the ground. Also all RC fixing was done on the ground safe. Then all was lifted to the final position and the deck cast quick lowering health & safety risk to minimum. Due complicated shape of the bridge deck (required to provide maximum possible road clearance profile under
the bridge) the Main Contractor also saved time and money on material
and carpenters.
Key facts:
Design and Supply of permanent shuttering
Design and manufacture of specially designed laminated haunched panels
Delivery from the UK directly to contractors site in Czech Republic
Project:
Refurbishment of old rail bridge on the rail line Tabor – Bechyne in km 0,401
Employer: SZDC (Czech Rails)
Consultant: Valbek, spol. s r. o.
Contractor: Edikt a.s.
Stage: Completed
Standard
Haunched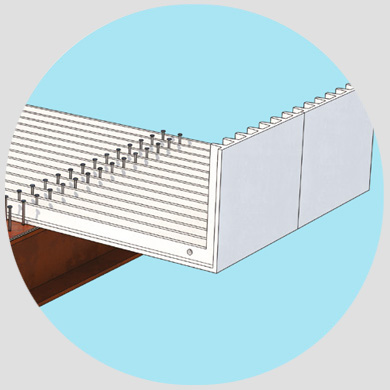 Cantilever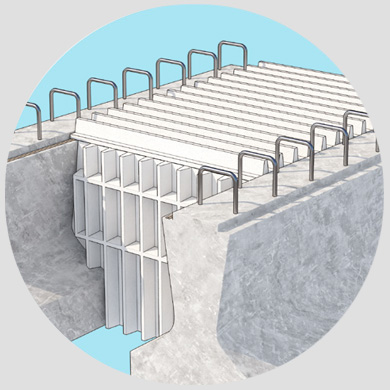 Complete Solution
For more information please contact one of our sales advisors on 01723 512224, email at sales@emjplastics.com or fill our this form.