Eastern Bay Link Road / Cardiff, UK
This was a major scheme in Cardiff which involved the design and construction of approximately 1km of new dual carriageway and a 3.5m wide combined cycle/footway, and improvements to two roundabouts.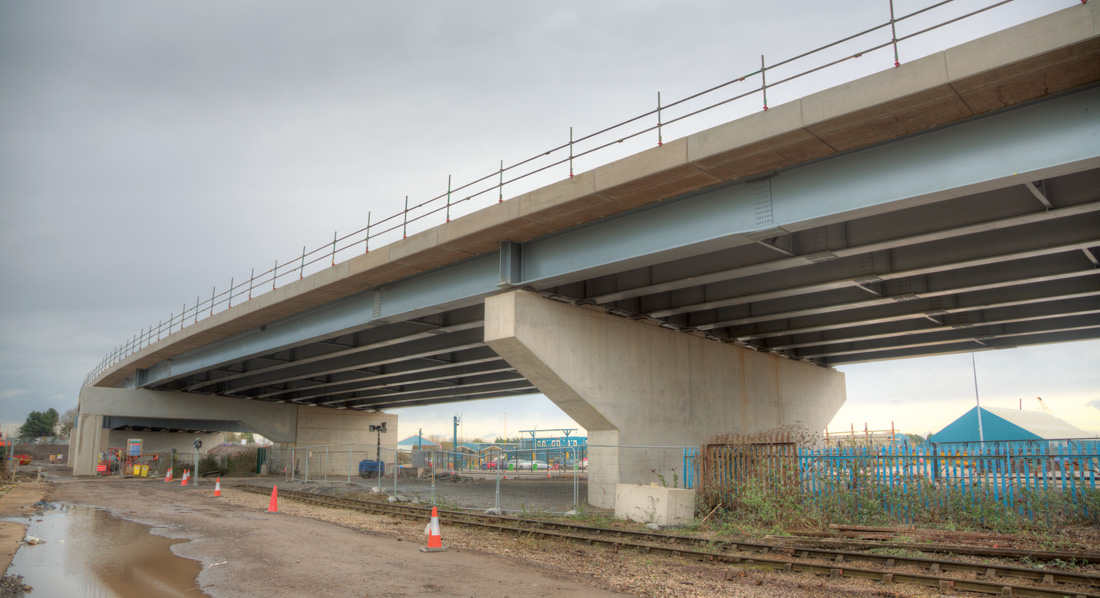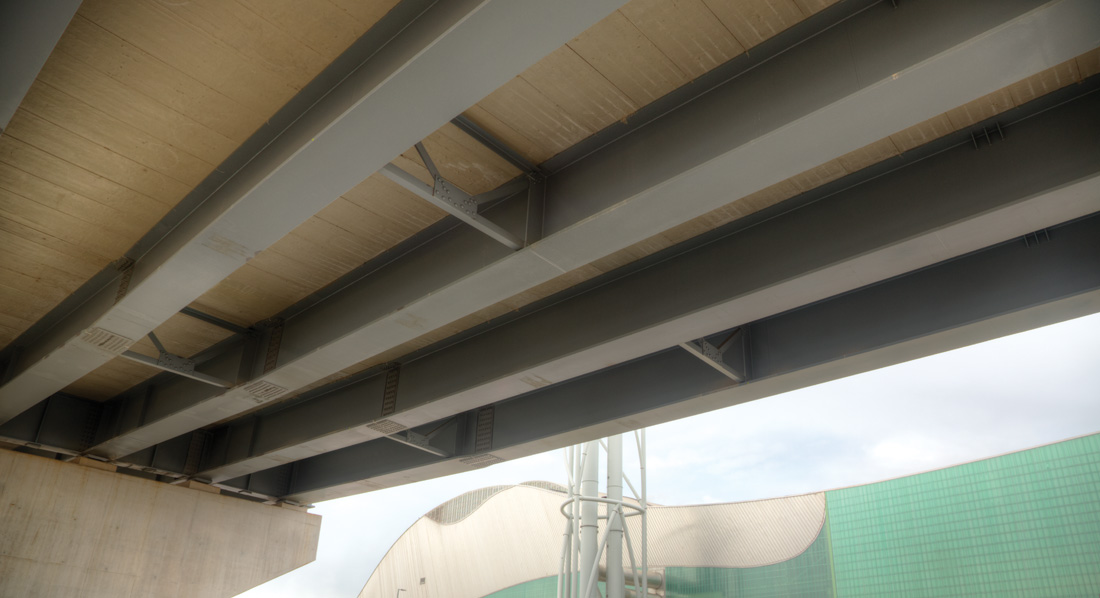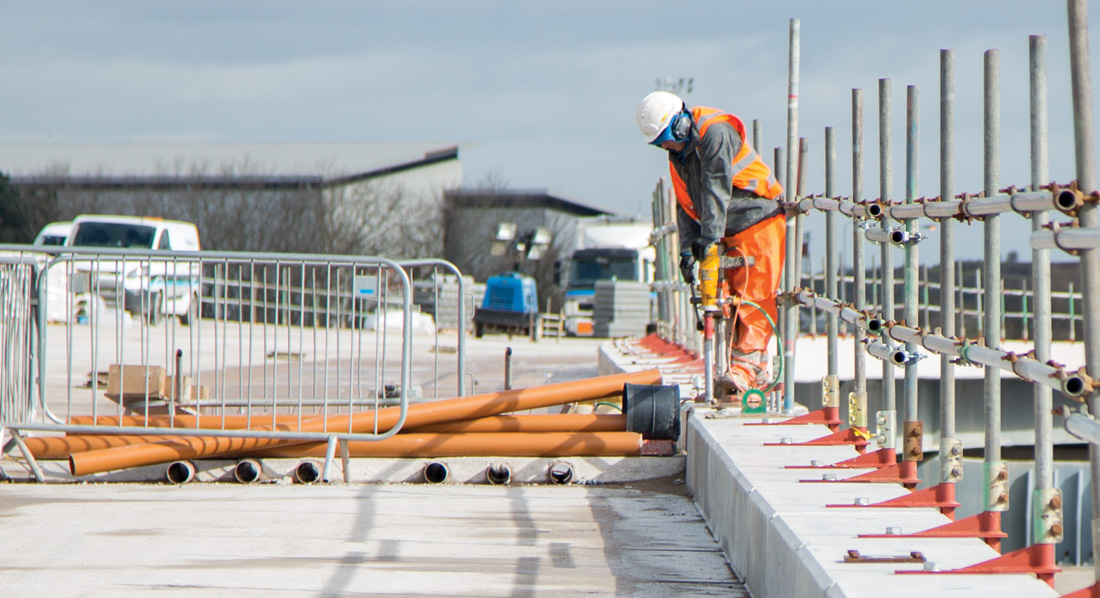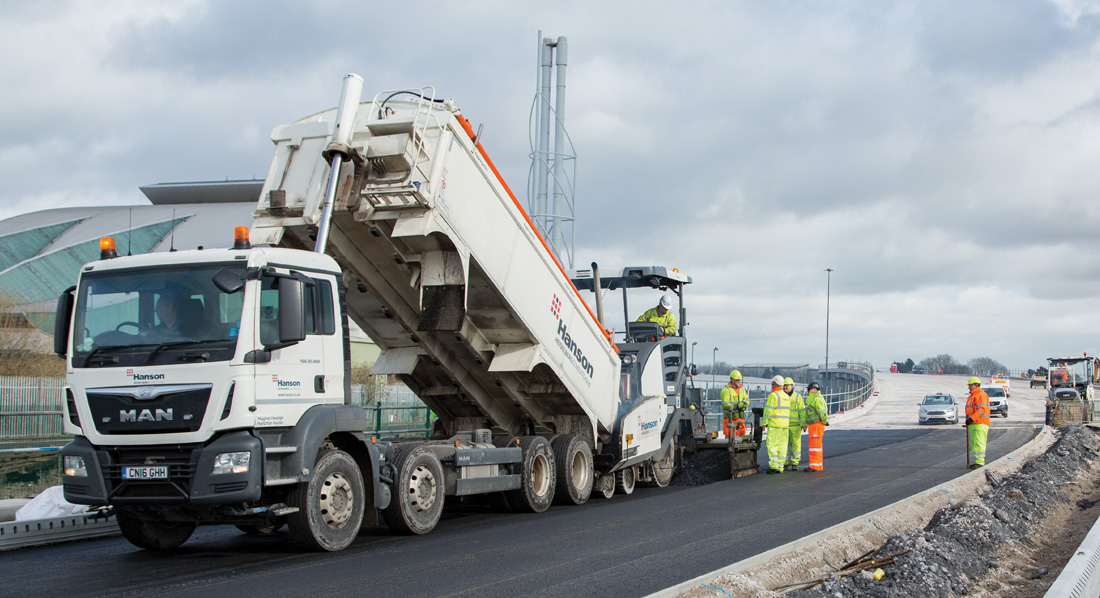 EMJ designed, detailed, manufactured and delivered all GRP Permadec panels to site in 6 weeks.
EMJ Plastics worked closely with Dawnus Construction Ltd and Cass Hayward to design and manufacture approx. 4,075m2 approx. GRP 'Permadec' standard panels to carry 300mm of wet concrete spanning over 2.7m. These panels were supported at either end only by steel beams.
Key facts:
Deck area 4,075m2
Over 2,000No panels where installed onto this bridge
71No Special Tapered panels were designed and manufactured to allow the run of panels to curve/facet with bridge design
EMJ sealant system allowed quick installation and reliability
6 weeks design and manufacture  for all GRP Permadec panels
Project:
57m project to build a new road linking Cardiff Bay and east  of the city
Employer: Welsh Government
Consultant: Cass Hayward LLP
Contractor: Dawnus Construction Ltd
Stage: Completed
Standard
Haunched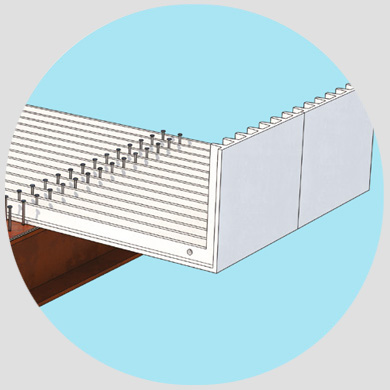 Cantilever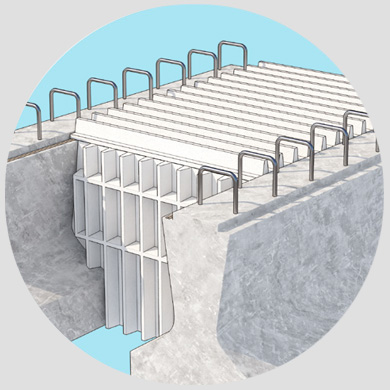 Complete Solution
For more information please contact one of our sales advisors on 01723 512224, email at sales@emjplastics.com or fill our this form.