Friargate Bridge / Coventry, UK
The new bridge deck was created as part of Coventry City Councils Friargate development of the City Centre.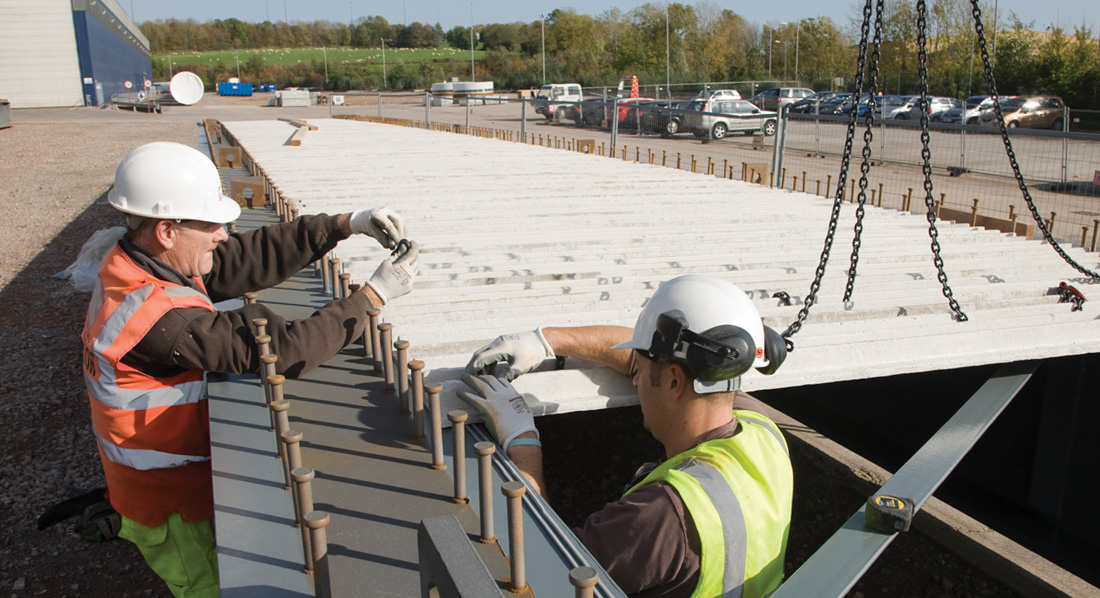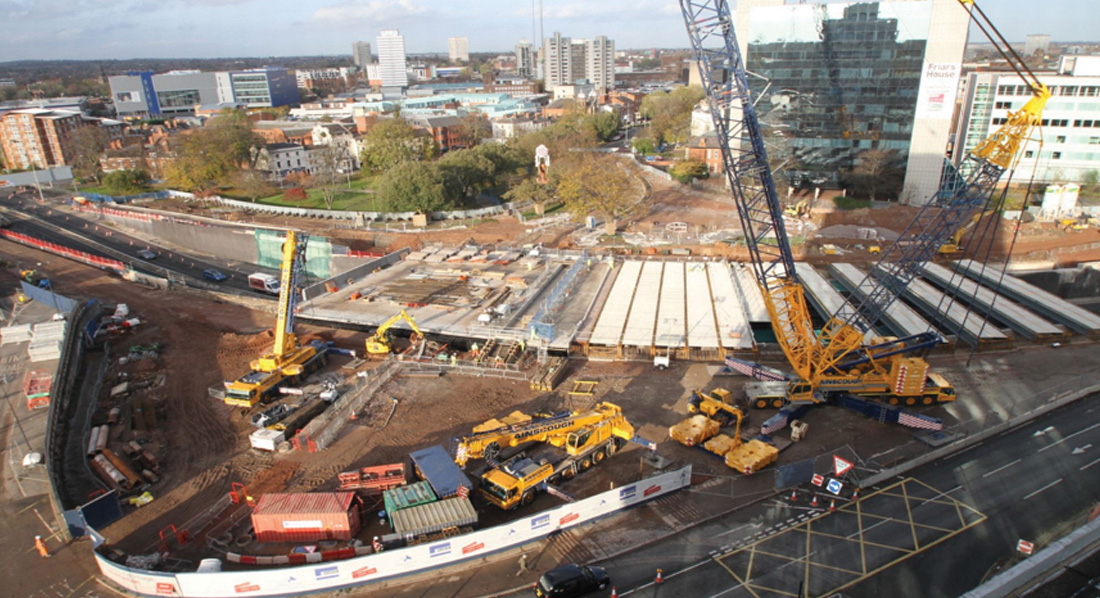 EMJ designed and manufactured various panel lengths to the suit the skew of the beams ranging in lengths from 1987 mm to 3274 mm in lengths to suit the design requirements of the bridge.
A large quantity of panels were delivered to steel fabricators yard for off-site installation onto paired braced beams. This method benefits the contractor and their client as it reduces cranage on site and improves speed of installation with increased safety on site. Intermediate panels can then be easily installed using off-site installed panels as a safe working platform.
Key facts:
Deck area 2655m2
Variations in panel lengths and widths to accommodate design
Installation rate – Full deck installed in 2.5 days with 3 man crew = 212m2 per day
Haunched panels and service bay panels required to carry 440mm concrete deck depth
Project:
New road bridge construction to include public boulevard link to city centre railway
Employer: Coventry City Council
Consultant: Atkins
Contractor: Costain
Stage: Completed
Standard
Haunched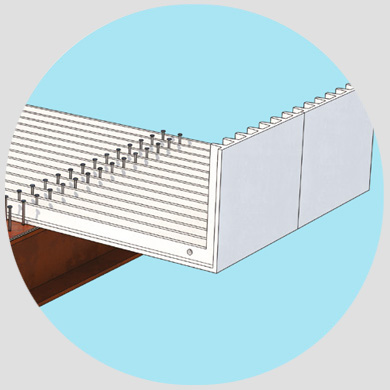 Cantilever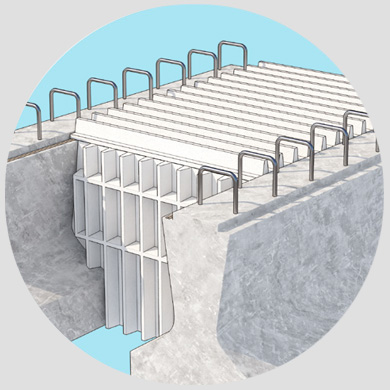 Complete Solution
For more information please contact one of our sales advisors on 01723 512224, email at sales@emjplastics.com or fill our this form.