Rio Grande Bridge, Portland Jamaica
The project comprised the installation of a two-lane road bridge over a large river to replace the previous bridge which was partly destroyed by Hurricane Dennis in 2005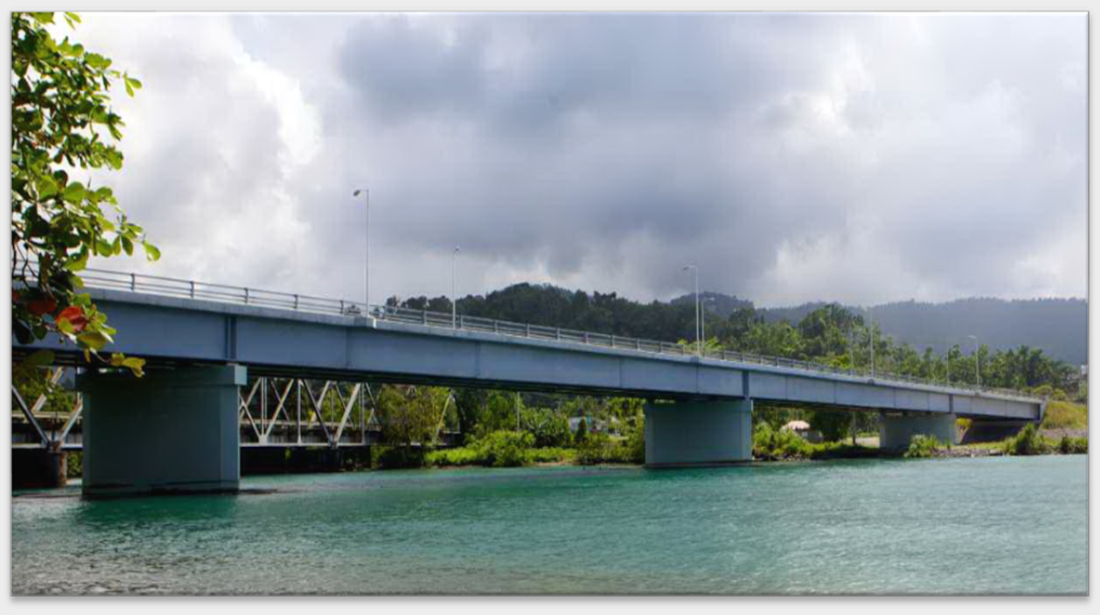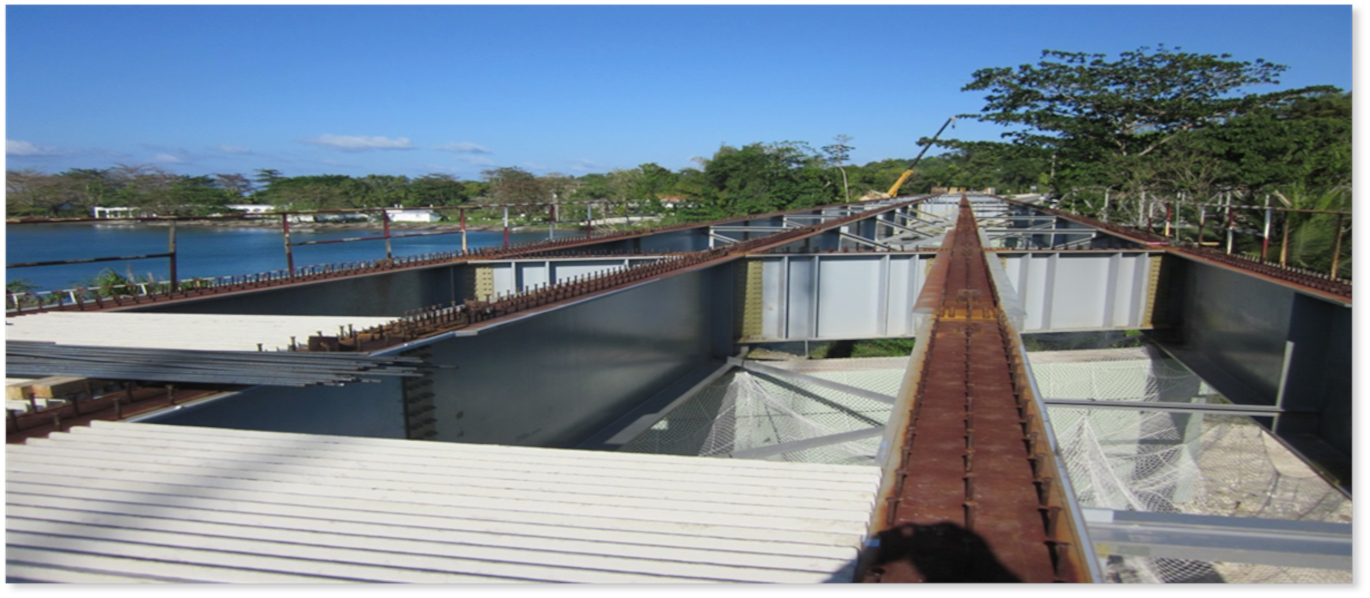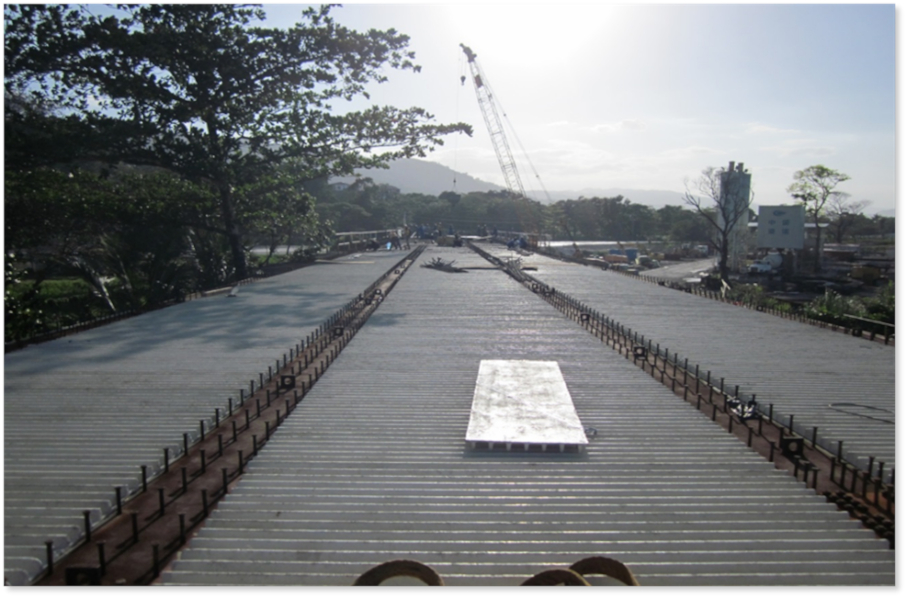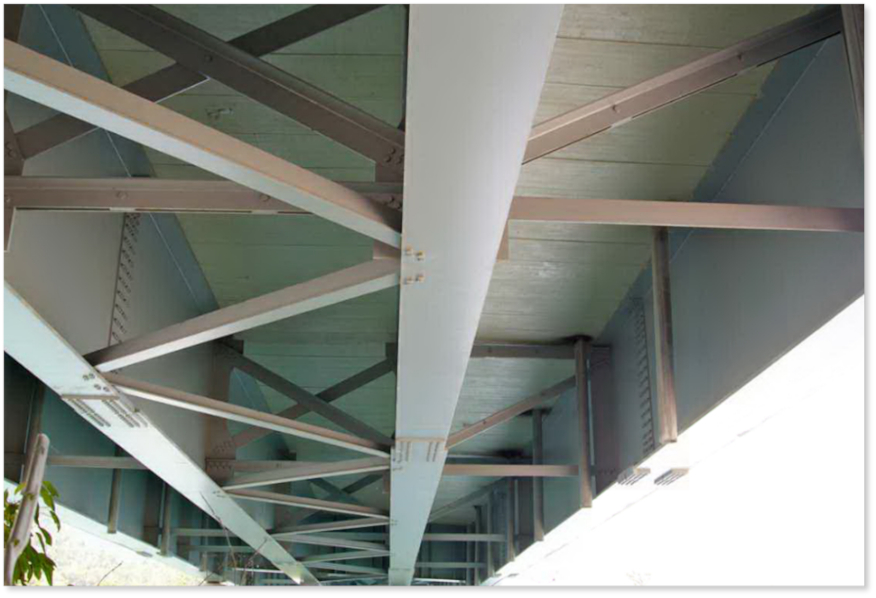 The project was completed using EMJ's GRP Permadec® Formwork system as the solution for the bridge deck formwork.  The steel beams that provide the bearing for the panels were prepared with EMJ sealant prior to the panels then being laid in position providing a seal between panel and beam to avoid any grout loss when casting the deck.
Key facts:
New two-lane road bridge spanning 230 meters across the Rio Grande River
The project consisted of steel sub-structured and RC deck systems
EMJ designed, detailed, manufactured and delivered all GRP Permadec panels to site
Project: Rio Grande Bridge, Portland, Jamaica
Employer: China Harbour Engineering Company Ltd
Contractor: National Works Agency
Stage: Completed
Standard
Haunched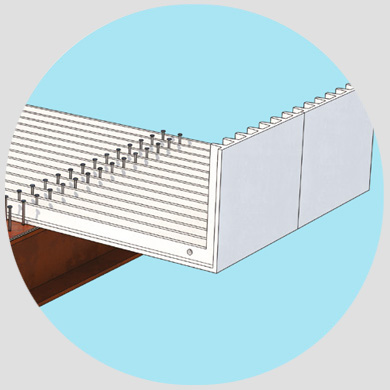 Cantilever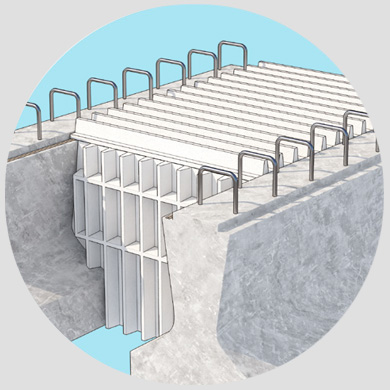 Complete Solution
For more information please contact one of our sales advisors on 01723 512224, email at sales@emjplastics.com or fill our this form.